"The friendship, the way people befriended you"
David Blair has been involved with Scripture Union for more than 60 years. He was part of the growth of Scripture Union in Eastern Europe and looks back on how friendships drew him into a life changing movement...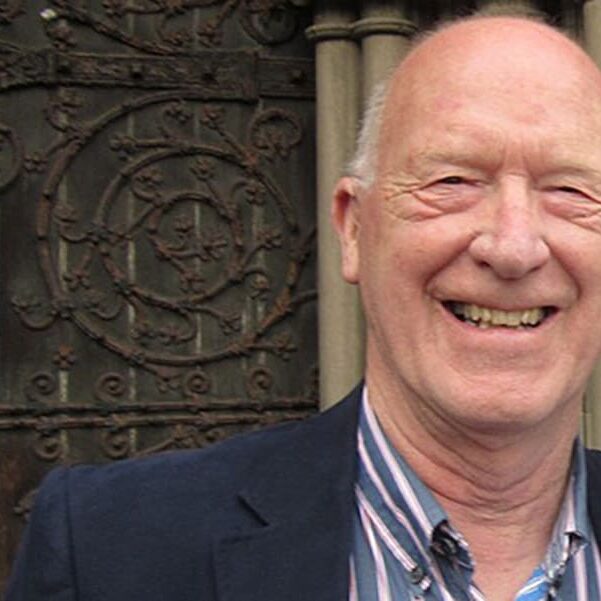 David had his first encounter with Scripture Union through attending an SU camp as a teenager. "What was unique about the camp for me, was the friendship, the way people befriended you and talked to you," he said. "I went to the camp the following year and it was there that I really committed my life to Jesus."
SU camps became the highlight of the holidays for David as his parents were very busy all through the summer with their retail business in Scotland.
"I began to get Scripture Union notes and I wasn't terribly good at reading the Bible every day. It wasn't really until quite a bit later when I was student in Edinburgh that I began to read the Bible regularly."
There was an SU Bible study group for students which met in Edinburgh and David said it was this group that helped establish the foundations of his Christian faith. He joined in as part of the team with Elie Beach Mission near Fife in Scotland and had also been a leader on a number of SU camps as a teenager.
After beginning work as a geography teacher he led a beach mission for a number of years at Crail and set up an SU group in one of the schools. David believed God was calling him to mission and studied theology at London Bible College, planning to become a missionary in South America. It was in London that he met his wife Valerie and he subsequently took up a post as a Schools Worker with Scripture Union England and Wales, only intending to stay short term.
"My one year with SU became 36 years!"
He went on to hold a number of posts within SU from head of schools and camps to Associate European Director, where he helped develop the work in Eastern Europe. In 1981 he made his first journey to Poland and even before the end of the cold war and the collapse of the Berlin Wall, he was supporting the growth of SU in many former communist countries.
He was invited to run an 'undercover' children's camp in Poland, as they were not officially allowed to run Christian camps.
"Eventually in 1989 when the Berlin wall came down I began to travel more extensively visiting many other countries with the aim of establishing Scripture Union in all eight countries of the Warsaw pact."
It was a tough time because most of the churches hadn't heard much about SU. "Initially after 1989 there was a real serge of interest in Christianity among young people, we were able to bring in teams from the UK and America who helped run Christian clubs in the schools." (David's book Beyond the Curtain 1981-2014 details his many years of work across Eastern Europe)
Now every one of the eight countries has a Scripture Union movement and David is still in touch with some of them.
As these former communist countries opened up David was involved in many fascinating events and with all kinds of people. In Bulgaria he was invited to take part in an open air service in a car park where he spoke and he saw people throwing away crutches as they were healed. (He is pictured below in Sofia with the first Bulgarian staff worker, Helen Parry and Kiril Kristov)
In Poland he saw many young people's lives transformed through SU camps (Pictured below, David – middle front row – at a Polish Winter camp). "There was one young woman in Poland called Nuisia," he explained. "She was a Christian and she began a little meeting outside of school in the morning at 7.45 am in all weathers. She met with one or two friends who were interested in the Bible and they read the Bible and prayed. She invited a number of the kids from her school to come along to the SU camp – she was only 16 at the time. She also invited the headmaster who was a communist to come to the camp and hear me speak."
"That young woman was the means of bringing a number of her contemporaries into a living faith in Jesus Christ and she went on to be a missionary in Sri Lanka."
He said the great strength of SU over the years is the unique way it has brought together two visions: a vision for and commitment to Bible engagement combined with the vision for evangelising children, young people and families.
"These two visions have helped to ensure that SU's evangelism remains Biblical and that their Bible engagement resources are vital tools for people around the world."
According to David the secret of its growth over the past 50 years or so has been its readiness to pioneer in new areas. He said, "One of the newest SU movements in Europe was in Kosova, where we spent time with churches and national Christians praying and thinking through the way to begin SU in that country. I believe new beginnings and growth has and will come about in working with the local and national churches and Christian leaders in order to establish truly indigenous movements, developing goals and activities that are culturally authentic and relevant, while remaining true to our twin visions."