Around the world in Australia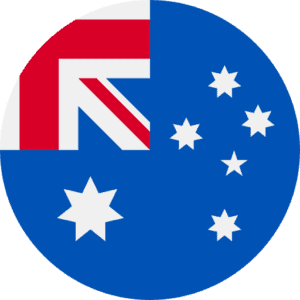 Overview

On 1 June 2021 Scripture Union in the Northern Territory, Queensland, Victoria, Tasmania, the ACT, South Australia and Western Australia merged to become Scripture Union Australia. This merger was motivated by a desire to share resources and expertise for the purpose of increasing Scripture Union's reach in Australia and it's capacity to enhance existing ministries and birth new ones as well. Scripture Union Australia vision is to see each child, young person and their families throughout Australia come to experience God's love and good news. Please join us in praying for the newly formed movement as they seek to work alongside local churches to realise this goal.

Internships

Internship opportunities are available with Scripture Union in Victoria where they are passionate about empowering and equipping people for mission and service. They offer a range of vocational training opportunities. For more details click here.
Head Office

126 Barry Parade
Fortitude Valley
Queensland 4006
AUSTRALIA

---

---

---

Leadership

Chairperson: Alison Hunter

Group CEO: Peter James

North Zone

Group Director: Ian Cumming

Regional Manager - NT & Kimberley: Ox Roberts

Regional Manager - Central & North QLD: Vacant

South Zone

Group Director: Ana Davy

Regional Manager - South Australia: Chris Battistuzzi

Regional Manager - ACT & Surrounds: Freida Rowland & Steve Claypole

Regional Manager - Tasmania: Jenny Cowley

Regional Manager - Victoria: Leanne Palmer

West Zone

Group Director: Kent Morgan

Regional Manager - Ministries: Joyce Arnott

Regional Manager - Chaplaincy: Melina Windolf

East Zone

Group Director: Jenni Dobbin

Regional Manager - Brisbane: Jeff Howard

Regional Manager - Sunshine Coast/Wide Bay: Kerry Evans

Regional Manager - Southern QLD: Phil Magarey

Regional Manager - Metro NSW: Jonathon Marshall

Regional Manager - Regional NSW: John Menzies

Shared Services

Group Director: Luke van Luik

Group Manager - Finance & Assets: Sally Davis

Group Manager - Risk & Compliance: Carl Bothma

Group Manager - People Services: Robert Miller

Mission Support

Group Director: Sue Hanlon

Group Manager - Mission Systems: James Angus

Group Manager - IT: Alan Kingsley

Group Manager - Support Hub: Vacant

Engage and Equip

Group Director: Geoff Mallinson

Group Manager - Marketing & Communications: Casey Seaton

Group Manager - Fundraising: Jon Thorne

Group Manager - SU Equip: Tess Van Bennekom

Group Manager - ChildSafe: Neil Milton
Send a message to Scripture Union
Your gift will help us to transform the lives of children in Australia
Religions

Protestant 27.4%, Catholic 25.8%, Eastern Orthodox 2.7%, Other Christian 7.9%, Buddhist 2.1%, Muslim 1.7%, Other 2.4%, Unspecified 11.3%, None 18.7%