Around the world in Czechia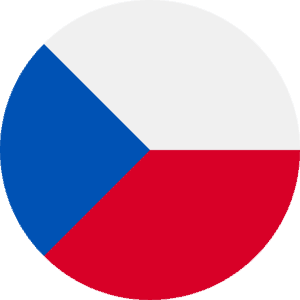 Camps

In the Springtime we run Ski Camps for high schoolers. These are evangelistic camps and provide opportunities for young leaders to invite their non-Christian friends along. During the Summer we run three evangelistic Camps with English Teaching. Young people usually come to camp for the first time having been invited by a friend from school or from their Church youth group. At the age of 16 campers are given the option to join the leadership training program.

We also run a Sports and English Camp for children contacted from their schools. Families are also invited to attend. Thanks to the good relationships built up over a number of years it is now possible to speak openly about the Bible with these young people and their parents. For several years we were only able to teach and discuss ethical topics but now we have the opportunity to discuss Bible stories and it is encouraging that great interest is being shown.

For a number of years we have helped in the training and running of the Vinohrady Free Church Summer English Camp for high schoolers. About 90% of the present leaders were converted as high-schoolers through this camp and are now fully engaged in running it.

Training Leaders

We run a Leadership Training Camp for young people who want to be a leader on our Summer Camps. This camp provides training on how to: give a camp talk; lead a small group Bible study; lead a sports or craft workshop; lead a person to Christ; and give a testimony. The new leaders are also taught it is important to meet with Jesus each day through personal Bible study and prayer, and what it means to be a servant in leadership.

Twice a year Junior Leaders Training Weekends are held to train up the more experienced junior leaders to give them more responsibility. Czech young people go to the UK, twice a year, to gain experience and give practical help in a Church-based Holiday Bible Club (HBC). This is a great opportunity to work in another culture with a local based team and for them to see the benefits of running a Church HBC outreach for children. HBC's or equivalent evangelistic events are very rare in the Czech Republic so with the help of these newly trained young people we are endeavouring to introduce this new concept to our Churches.
Send a message to Scripture Union Ceska Republika
Your gift will help us to transform the lives of children in Czechia
Religions

Roman Catholic 26.8%, Protestant 2.1%, Other 3.3%, Unspecified 8.8%, Unaffiliated 59%