Around the world in Hong Kong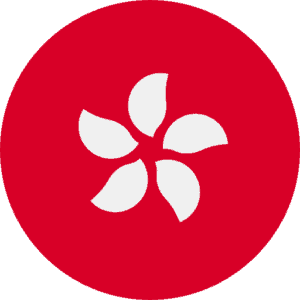 Bible Ministry

SU Hong Kong aims to promote systematic Bible reading among Chinese Christians of all ages.

"With All Our Hearts" Bible Reading Campaign is one of our major project in which about 5,000 Christians participated. Its objective is to encourage churches' participation in leading their Christians to achieve daily Bible reading through:

1-year Bible reading plan
1-year Bible notes according to the plan
Various Bible activities, eg. Monthly Bible Talk, Bible Day Camp, etc.
Awards

Through partnering with churches or by invitation, we also equip Christian and their leaders in teaching and reading Bible through training courses, Bible Sunday, Bible Talks, etc.

Children's Ministry

One of SU Hong Kong's aim is to make Jesus known to children.

Our team of staff and volunteers is ready to hold children evangelical program for primary school, kindergarten and churches. There are about 5,000 children reached by the gospel through the team every year.

Each year we organize "Small Leaders' Camp" to train the s leaders with different spiritual qualities as taught by the Bible.

We also offer programmes like talks or training courses for children leaders and parents, so that they can be equipped with the right knowledge to teaching, pastoring and parenting children in accordance with the Word of God.

"SU Children Channel" is an online channel we produce to help children know the Bible through different series of short videos, which includes puppet shows, children quiet time, memorizing Bible verses through physical exercises, etc.

Youth Ministry

SU Hong Kong encourages young people to read, understand and live out the Word of God.

How can we do that? We want to achieve this aim through three ways:

By organizing "Sun Pilot Bible Reading Campaign" for young people in churches or in schools. This campaign includes systematic Bible reading plan, Bible notes and Bible talk for them;
By equipping leaders of young people the knowledge and skills to walk with young people and the various ways to teach them Bible;
By preaching in youth worship and fellowship in different churches and schools in respond to their invitation.

Publication Ministry

Our publication ministry helps to provide suitable materials to our ministry in promoting Bible reading and evangelizing children.

Chinese Daily Bread is one of our major publication that is widely used in Chinese world. This quarterly adult notes provides daily materials of solid Biblical interpretation for general Christians, helping them to meditate God's Word every day and complete a systematic Bible reading plan in 5 years. This quarterly is produced in printed or mobile app version, of both traditional and simplified Chinese.

In recent years, we also focus on producing "Soaring High in You", a series of youth notes that helps young people to read the whole New Testament and partly Old Testament in 3 years. This series is also produced in printed or mobile app version.

Apart from the above mentioned materials, we have also published systematic Bible notes for children and the elderly.
Head Office

Room 1801-2 Kowloon Plaza
485 Castle Peak Road
Lai Chi Kok, Kowloon
Hong Kong

---

---

---

---

Leadership

Chairperson: Elder Joseph Chan

Vice Chairperson: Rev. Hin Cheong Chan

Treasurer: Mr Raymond Cheung

Secretary: Mrs Wynne Lau

General Secretary: Mr Matthew Wong

Editor: Ms Jennifer Yip

Head Office Staff

Bible Ministry: Mr Allen Ng

Youth Ministry: Mr Foster Lee

CSSM Assistant: Ms Suhina Chow

CSSM Assistant: Ms Shirley Fung

Graphic Designer & System Technician: Mr Kenneth Lo

Distribution Dep Super: Mr Edmond Chan

Office Secretary: Ms Jenny Chan
Send a message to Scripture Union Hong Kong
Your gift will help us to transform the lives of children in Hong Kong
All about Hong Kong SAR China
Religions

Eclectic mixture of local religions 92%, Christian 8%