Around the world in Vanuatu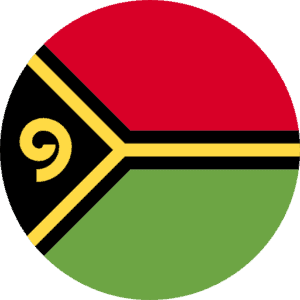 Camps and KidsGames

"Let the Children come to me… for the Kingdom of God belongs to such as these… says our Lord Jesus Christ". As families spend less quality time together nowadays due to the busyness of parents and the struggle to provide food and shelter, children's bad behaviour in schools and communities is very evident.

SU Vanuatu organises camping programs and urban community KidsGames programs to provide a loving environment where children can take part and feel welcomed.

Such programs have been very well received and supported by communities. Camping programs are held at the SU campsite with the help of volunteers. Activities include Bible engagement, mini-olympics, craft-making, prayer for children around the world etc. It is a joy to see the smile on the children's faces.

Children love sports and the KidsGames programs in communities is a highlight for the children. KidsGames is a program that commenced in 2014, and the impact of sharing the Word of God through sports has seen changes in lives.

Glory be all to God for His goodness!
Send a message to Scripture Union Vanuatu
Your gift will help us to transform the lives of children in Vanuatu
Religions

Protestant 55.6%, Roman Catholic 13.1%, Other Christian 13.8%, Indigenous Beliefs 5.6%, Other 9.6%, None 1%, Unspecified 1.3%

Official languages

English, French and Bislama