Around the world in Estonia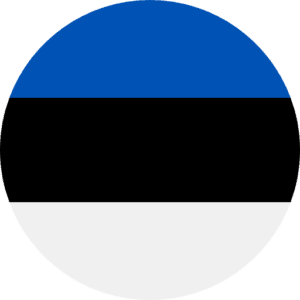 Camps

SU camps for young people and children started in 2003. The special focus on each camper, dedicated volunteers serving with love, and the high quality programs, have gained the trust of churches and parents, and is a growing attraction of the young people. Known as 'The Bible reading camps' or 'PLL' – we serve over 400 campers each year. Children are counting the days to summer or to their birthday so they are able to attend. Camps are held for ages 8-11, 12-15, 16-25+, plus special theme camps. The first generation campers now serve on the team.

Some of the special features of PLL besides intensive Bible use are:

Beginning each year's program by listening to God for keywords and then creating the program around this
Having a special 1:1 mentoring time every day for each camper, which often develops into ongoing supportive relationships
The team members (about 50-60 each year) meeting weekly through the year to read the Bible and pray.

We are developing our own campsite and are thankful for every supporter helping to get it established!

Radio Ministry

SU Estonia started Radio ministry in 1994. At that time it was the only program that united different channels and also churches. Two or three times each day, approximately 20,000 listeners hear daily notes by local authors broadcast via two Christian channels.

Among these listeners there are a significant number of secular people who, besides the daily text and explanation, wait eagerly for the short prayer time at the end of the program.

All the programs are also available in audio archives. Each listener can also view the daily text on our website, where we translate the notes from SU authors from all over the world. Quite often these 'invisible' contacts develop into real encounters and there are many testimonies about help received and changed lives.

The miracle of this ministry is that no charging is involved, thanks to the cooperation and voluntary work of more than 100 Christians from around the country.
Head Office

Terase 14-2
Tallinn 10125
Estonia

---

---

---

Leadership

Chairperson: Lisanna Lilleoja

Accountant: Martin Esinurm

National Leader: Margarita Pugri

Children Ministry & Camps Assistant: Meeta Morozov
Send a message to Avatud Piibli Ühing (Estonia)
Your gift will help us to transform the lives of children in Estonia
Religions

Evangelical Lutheran 13.6%, Orthodox 12.8%, Other Christian 1.4%, Unaffiliated 34.1%, Churchgoers 2-3%, Other and Unspecified 32%, None 6.1%