Around the world in Ethiopia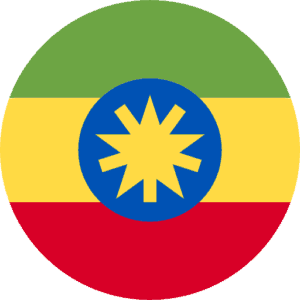 Overview

Scripture Union Ethiopia started fifty years ago by producing Bible Reading Notes in Amharic. The middle years were a time of forging strong partnership with the Ethiopian evangelical churches, particularly by providing leadership and Bible study training for church ministers.

Over the last thirty years our main activity has been within schools. Although we have a small number of members, we have tried to minster to young people in many towns in a country of nearly 100 million people. Now we are linked with 137 towns and about 40,000 young people in School Christian Fellowships. All are participating in the Bible study group of their respective school campuses, standing as witness to the saving Gospel of our lord Jesus Christ.

We are also involved in:

Conducting Bible study training to churches and other groups
Publishing Bible study materials
Preparing Daily Bible reading planner for adults
Discipleship and evangelism training
Camps
Life skills training
Values training
Children ministry training and material distribution

We have 10 full-time staff, one part-time staff, and more than 100 volunteers. The demand in the ministry is so huge that we are praying for direction and resources to put offices in major cities across the country.
Send a message to Scripture Union Ethiopia
Your gift will help us to transform the lives of children in Ethiopia
Religions

Orthodox 43.5%, Muslim 33.9%, Protestant 18.6%, Traditional 2.6%, Catholic 0.7%, Other 0.7%

Official languages

Amarigna, Oromigna, Tigrigna, English and Arabic