Around the world in Lesotho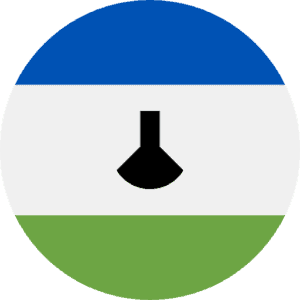 Holiday Bible Clubs

SU Lesotho runs annual Holiday Bible Clubs for primary school children during the winter holidays in July. This is a week's program with a team of youth leaders – comprising SU members from different churches, trained prior to the HBCs – who are assigned a group of children to lead throughout the week. It is an exciting time learning about God in innovative ways! There are a number of activities that the children engage in including: handiwork arts,  pottery, crocheting, and beadwork etc. The activity attracts lots of children especially from around the SU Centre. We often ask children to donate a small amount for registration, and over the past two years we have been fortunate to have a local business 'Pick n Pay' provide food for the children for the whole week. Our prayer is that among these children, God will produce faithful leaders and servants of His Kingdom.

Empowering College Students

SU Lesotho conducts ministry at primary, secondary and high schools, as well as colleges and universities. The college and university ministry includes graduates and is called SU Lesotho Tertiary and Associates Ministry (SULTAM). In conjunction with IFES, we are running a project of empowering the tertiary students to energise one another with the Word through an innovative evangelistic sports program that will run for about a month. The project is starting at Lesotho Agricultural College where we aim to develop a team of leaders for this unique ministry and have the team visit the different colleges to introduce it. This is very important for the sustainability of the ministry as there are no full-time staff. The tournament, from which participants will be discipled to be followers of Jesus Christ, was launched on 19 October and activities continue every Wednesday during the time allocated for sports by the college. Our team of staff and volunteers have medals, trophies and prizes that will be won at the end of the tournament!
Head Office

Ha Matala
PO Box 13288
Maseru – 100
Lesotho

---

---

---

---

Leadership

Chairperson: Toka Sello

Treasurer: Ms Maseabata Taoana

National Director: Khethang Mosolo

Tertiary Ministry Coord: Vacant

Youth & High Schools Coord: Metsing Moholane

Primary Schools Coord: Vacant

SU Training Centre Manager: Mrs Tankiso Mafata-Motenane

Finance Administrator: Miss Makaletso Ntlhokoe

Mokhotlong Region Assist. Coord: Vacant

Media and Publications Coord: Mark West
Send a message to Scripture Union Lesotho
Your gift will help us to transform the lives of children in Lesotho
Religions

Christian 80%, Indigenous Beliefs 20%