Around the world in Burundi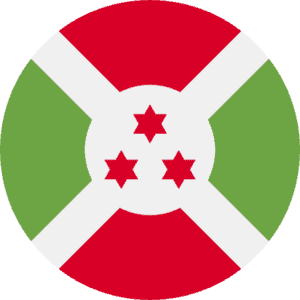 Overview

When SU International celebrates its 150th anniversary, SU Burundi will be celebrating its 40th anniversary!

Over the years, SU Burundi has experienced remarkable growth. SU Burundi achieves its goals through its four specialised ministry areas: Children, Youth, Families and Biblical Ministry.

SU Burundi also has a good hotel named King's Conference Centre which helps contribute to achieving our objectives.

The most developed ministry is Youth ministry, because over the years many biblical camps for youth have been organised annually. This activity has helped many young people to grow in their Christian faith. Among them are those who have become important people in the country and in their churches, especially in terms of leadership.
Head Office

Umuryango w'Abasoma Bibiliya
BP 2260
Bujumbura
Burundi

---

---

Leadership

Président: Normand Ndayizeye

Vice-Président: Rev. Grégoire Ndayongeje

Trésorier: Evariste Niyonzima

Directeur National: Etienne Munezero

Head Office Staff

Rep Légal Suppléant: Rév. Sylvestre Hakizimana

Coordinateur Ministère Biblique: Mr Amatole Butoyi

Coordinateur Ministère de la Jeunesse et Evangélisation: Jean Pacifique Nkurunziza

Coordinateur du Ministère au des familles: Léonidas Ninyibuka

Ministère des Enfants: Mr Nkunzimana Prudent

Comptable: M. Kantungeko Tharcisse

Secrétaire: Mme. Dusabe Romaine

Antenne de Gitega: Rev Augustin Nsengiyumva

Antenne de Ngozi: Bernard Ntawutunga

Scripture Union Centre (King's Conference Centre): Goretti Wege
Send a message to Ligue pour la Lecture de la Bible Burundi
Your gift will help us to transform the lives of children in Burundi
Religions

Christian 67% (Roman Catholic 62%, Protestant 5%), Indigenous Beliefs 23%, Muslim 10%