Around the world in Malaysia Peninsular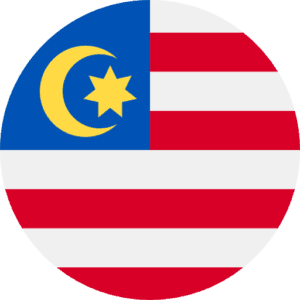 Schools Ministry

SU Peninsular Malaysia is thankful that schools are given permission by the Ministry of Education to have Christian Fellowship in schools (SCF) where there are at least 15 students and an available teacher. SUPM has been actively encouraging the formation of new SCFs and helping to revive struggling SCFs. The Youth Team has also been visiting many schools, providing resources and training to the young people so that SCFs can continue to grow and be a witness in their respective schools.

Bible Engagement

SU Peninsular Malaysia is helping children, youth and adults engage with Scripture. We conduct Bible Engagement training and facilitate the study of the Bible in English, Chinese and Bahasa Malaysia. Our prayer is that God's people especially the Next Generation will have a passion for God's Word. We are also seeing pre-believers engaging with Scripture to know more about Jesus and the Christian faith.

We also produce resources in multiple languages to facilitate Bible Engagement.
Head Office

386 Jalan 5/59 46000 Petaling
Jaya, Selangor
Peninsular Malaysia
Malaysia

---

---

---

---

Leadership

Chairperson: Mr Jory Leong

Treasurer: Mr Rene Low

Secretary: Roshan Thiran

Executive Director: Mr Koh Earn Soo

Ministry Director: Mr Christopher Cheah

Admin

Admin Staff: Ms Esther Lee

Admin Staff: Mr Chai Siew Meng

Communications Office: Joelle Kwok

Bible Engagement

Project Staff: Ms Collene Lee

Ministry Staff: Mr Joel Wong, Timothy Cheang & Emelda Roukin

Regional & Camping Ministry

Senior Staff based in Ipoh: Edwin Khoo

Regional Staff based in Penang: Kelly Tan

Project Staff in Alor Setar: Chew Yi Hong

Campsite Manager: Dennis Lim

Children's Ministry

Team Leader: Jennifer Chew

Ministry Staff: Elkha Asok

Project Staff (Vineyard Magazine): Howard Ho

Administrative Staff: Sharon Wong

Youth Ministry

Team Leader: Lue Jun Yi

Ministry Staff: Marianne Liaw

Ministry Staff: Charis Tan

Project Staff: Elaine Liew & Joel Mohan

Ministry Staff: Chai Tze Kwang
Send a message to Malaysia - Peninsular
Your gift will help us to transform the lives of children in Malaysia Peninsular
Religions

Muslim, 60.4%, Buddhist 19.2%, Christian 9.1%, Hindu 6.3%, Confucianism, Taoism, Other Traditional Chinese Religions 2.6%, Other or Unknown 1.5%, None 0.8%