Around the world in Madagascar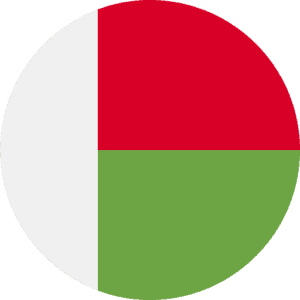 Overview

The year 2021 is a landmark for SU Madagascar, which celebrates its 50th anniversary. During all these years, God has always been faithful to us. Glory be to God for all His blessings; SU Madagascar is maintaining its role as a catalyst indeed, that of a bridge between churches.

SU's training staff as well as full-time staff and volunteers, are much wanted whether in the area of marriage or family, young people or children. SU's evangelists are travelling up and down the country the year round.

The broadcast called "Daily Bread" is listened to all over the world by Malagasy people, thanks to two web radio partners. It is broadcast on 35 local stations, including the national radio.

A school was also created for underprivileged children to allow them to get an education; these children also receive two meals per day.

SU Madagascar makes available to churches and Christian associations two housing facilities for meetings and camps in Antananarivo, as well as a Prayer Mountain "SICHEM".
Head Office

Fikambanan' ny Mpiara-Mamaky
ny Baiboly
BP 4085
Escalier Ranavalona 1er
Antaninarenina, Antananarivo
Madagascar

---

---

---

Direction

Président D'honneur: Lilie Razafiarison

Président: Désiré Rabenifara

Vice Président: Richard Randrianandrasana

Directeur National: Camille Rafilmanana

Directeur Zone Nord: Nary Rakotomahenina

Directeur Centre De Zone: Rijaniaina Rakotonindrina

Intendance Generale: Ranto Elissah

Gestion: Andry Rakotomalala

Ministères

Ministère Auprès Des Enfants: Minah Rafalimanana

Ministère Auprès Des Jeunes: Rija Rakotonindrina

Ministère Couple et Famille: Fiankinana & Tiana Randriamanantena

Ministère Biblique : Oly Andria-Noel

Missionnaires

Missionnaires: André et Marie Laure Meier

Missionnaires: Martin et Mary Barber
Send a message to Ligue pour la Lecture de la Bible Madagascar
Your gift will help us to transform the lives of children in Madagascar
Religions

Indigenous Beliefs 52%, Christian 41%, Muslim 7%