Around the world in Zimbabwe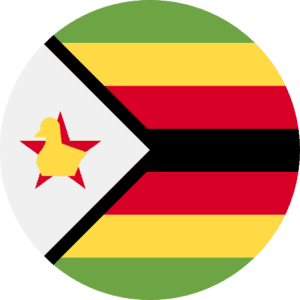 Overview

SU Zimbabwe has responded to the call of one of the most marginalised communities in the world – the children living on the streets – through the provision of a number of services in two of the provinces in Zimbabwe (Masvingo and Bulawayo Provinces). This initiative is known as Thuthuka in Bulawayo and Chiedza in Masvingo – both names speaking into transformation and empowerment of children on the streets.

The provinces are running Contact / Drop In Centres where children living on the streets access an array of services. Bulawayo has been running a place of safety for some years now and Masvingo launched this intervention in 2016.

The aim of these initiatives is to contribute to the reduction of the number of children living on the streets. Due to the decade long economic challenges compounded by negative impacts of HIV and Aids and many other social ills on families and communities, increasing number of children and young people have found themselves going to live on the streets for survival.

Many children have been assisted through these interventions and they have testimonies of thankfulness to God.
Head Office

23 Selous Avenue
Causeway
Harare
Zimbabwe

---

---

---

Leadership

Chairperson: Mkululi Sihlola

Vice Chairperson: Brian Magwenzi

Committee Member: Mercy Chiramba

National Director: Samuel Cecil Kalizi

Treasurer: Vacant

Assistant Director Finance & Administration: Mrs Lizinnet Chirenje

Provincial Coordinators

Bulawayo: Miss Sikholiwe Ncube

Harare: Rev. Satchmore Mugugu

Manicaland: Rev. Maxwell Ngove

Mashonaland East: Mr Albert Muzondo

Mashonaland West: Mr Pardon Rashai (volunteer)

Masvingo: Mrs Ndinatsei Sithole
Send a message to Scripture Union Zimbabwe
Your gift will help us to transform the lives of children in Zimbabwe
Religions

Syncretic 50%, Christian 25%, Indigenous Beliefs 24%, Muslim and Other 1%