Around the world in England and Wales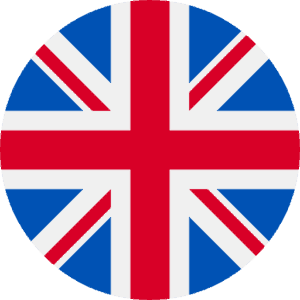 Revealing Jesus

Vision: We want to see a new generation of children and young people who have a vibrant, personal faith in Jesus.

Mission: We create opportunities for children and young people to explore the Bible, respond to Jesus and grow in faith.

Priority: Those who don't yet know him!

Since 2017, we have focussed on sharing the good news of Jesus with the 95% of children and young people across England and Wales who are not in church (the 95). In 2020 this led us to launch our Revealing Jesus strategy that brings together all we do behind the Revealing Jesus mission framework.

Within this approach, Scripture Union Mission Enablers coach, equip and support volunteer Faith Guides in local churches to reach out into their community to create opportunities for the 95 to connect with Christians and their faith and, when appropriate, be helped to explore the Bible, to find out more about Jesus. At some point they may be encouraged to respond to Jesus with their whole lives, then join a worshipping community that helps them grow in faith in a way that is appropriate for the youngest generations. Faith Guides also have access to a Faith Guide Hub of digital and physical training modules and resources, to help them develop their roles and create the best faith journey for the 95. With their group of young people, Faith Guides can also attend holidays and events specially tailored for the 95.

In this way the Revealing Jesus framework shapes all that we do as Scripture Union England and Wales across resource development, regional mission, and our holidays and missions – to help Faith Guides and the local church provide the best faith journey for the youngest generations.

For more information go to the Revealing Jesus section of our website.

Global Resources

Over the past few years, we have refocused our mission towards children and young people who are not connected with the church. More recently this has resulted in the launch of the Revealing Jesus mission framework across England and Wales.

Alongside this focus, we remain committed to serve Scripture Union globally by enabling other Scripture Union national movements around the globe to re-publish our resources where, for most situations there are no fees or royalties. Hence helping the global Scripture Union community to fulfil its mission to the families, children and young people of our globe, through high-quality, faith- focused, and Christ-centred resources.

Scripture Union National Movements can find more information on how to re-publish resources on the SU Global Extranet.
National Office

Trinity House,
Opal Court, Opal Drive,
Fox Milne,
Milton Keynes,
MK15 0DF
United Kingdom

---

---

---

---

Leadership

Chairman: Richard Godden

Honorary Treasurer: Kim Hurst

National Director: Myles MacBean

Mission Development Director: Richard Shaw

Mobilisation Director: Rachel Warwick

Finance & Services Director: Stephen Vis

Mobilisation

Comms & Marketing Manager: Eddie Nock

Senior Fundraising Manager: Gaenor Hall

Mission Development

Head of Regional Mission: Ben Poch

Head of Mission Event Operations Leader: Jo Morley

Head of Development Hub: Gemma Willis

National Sports Mission Team Leader: Mark Oliver

Support Services

Company Secretary: Sue Winning

Financial Controller: Craig Macpherson

Head of Digital Solutions: Mark Green

Safeguarding Manager: Rachel Settatree

North Region

Regional Team

Team Leader: Rob Steward

Mission Enablers: Geoff Brown, Neil Jackson, Lucy Pearson

Revealing Jesus Pioneers: Nicola Findley, Kate Doogan, Ian Kent

Support Worker: Sarah Howard-Smith

Central Region

Regional Team

Team Leader: Domenico Conidi

Mission Enablers: Hannah Legge, Matt Farley, Janine Parkinson

Support Worker : Karen Quinney

South East Region

Regional Team

Team Leader: Josh Booth

Mission Enablers: Lisa Jones, Jenni Whymark, Jordana Smith, Pete Croall

Support Worker: Tsvetelina Smale

South West Region

Regional Team

Team Leader: Margaret Lilley

Mission Enablers: Chris Eales, Toby Chant

Support Worker: Tracy Jassal

Wales

Regional Team

Team Leader: John Settatree

Mission Enablers: Jack Newbould, Keefe Owen

Support Worker: Sian Ifan
Send a message to Scripture Union England and Wales
Your gift will help us to transform the lives of children in England and Wales
Population

56,536,400 (England) 3,105,400 (Wales)

Religions

Christian 46.2%, Muslim 6.5%, Hindu 1.7%, Other 2.4%, Unspecified or None 43.2%

Official languages

English (England), Welsh and English (Wales)