Around the world in Pakistan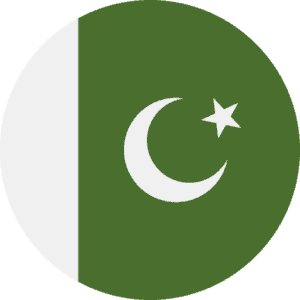 Overview

Children's Ministry
God has been using Scripture Union Pakistan for many years to reach children with the Gospel message through vacation Bible schools all over Pakistan. We have seen many children come to Jesus, grow spiritually and help others to know Jesus.

Camps
The Lord has blessed many young girls as they have learned to grow spiritually in these camps.

Schools Ministry
Our main emphasis is to help children know who they are in Christ and how they can be a part of Jesus' mission to make this world better. Many children have accepted the Lord as their Saviour and Lord. The children learn the Word of God as they participate in Bible quiz programs and also learn Bible verses by heart.

Training
Sunday School Teachers training sessions are conducted in the Head Office of Scripture Union Pakistan in Lahore, Peshawar and some other remote areas of   Pakistan.

Church Ministry
We go to different churches in Pakistan to promote SU work, our devotional publications and other printed materials.
Head Office

8/4 Modern Colony
PO Ismail NagarKot-Lakhpat
Lahore - 54760
Pakistan

---

---

Leadership

Chairperson: Anthony Lamuel

National Director: Raheel Iqbal

Treasurer: Akhtar Masih

Head Office Staff

Bible Ministry: Ruth Babur Emmanuel

Accounts / Office Superintendent: Benjamin Stephen Joseph

Field Staff

Field Staff / SST Training Coordinator: Daud Bhatti

Office Assistant: Khalid Bashir

Sindh Province: Charles Riaz

Rawalpindi / Islamabad: Mukhtar Masih

Kyber Pakhtunkwa / N.W.F.P.: Munawar Younis
Send a message to Scripture Union Pakistan
Your gift will help us to transform the lives of children in Pakistan
Official languages

Punjabi, Urdu and English