Around the world in Finland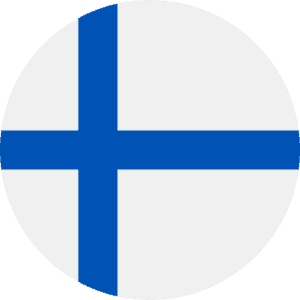 Bible Guides

Hetkinen – is a Bible Guide for adults and is SU Finland's main product. It has been published for more than 50 years and has almost 6000 readers. Since 2019, subscribers can also read Hetkinen's daily Bible passages and devotions on mobile devices. Since 2022 Hetkinen can also be listened as audio version.

Liftari – sanasta laiffii is a separate issue for young people around 15 years old and also for those who don't yet know much about the Bible. The magazine gives a living image of Jesus that is strongly connected to young people's own questions and lives. The magazine can be used as for teaching materials e.g. in confirmation schools, but can also be given as a gift.

Online Resources

Raamattumaraton is an inspiring Bible reading program for adults and children together. It can be used alongside adult or children's Bibles. Raamattumaraton.fi is a mobile webpage.

Lasten Raamattusovellus is a translated app for children that contains 40 interactive Bible stories. It can be dowloaded in bible.com/lapset.

Liftari is a free mobile app for young people for daily Bible reading and studying. It can be downloaded in App Store and Google Play. It can also be used as webpage liftari.fi.

LiftariPro is a wide mobile resource for youth leaders. It contains varied teaching and inspiring material for Bible work with teens, confirmation school youth and young adults. Liftaripro.fi was published in late 2019.

RaamattuStartti is a Finnish version of E100youth, raamattustartti.fi. Since 2021 it contains many kinds of supplemental material, e.g. videos, discussion questions, cartoons and archeological facts.

Raamatunlukijain Liitto is a Youtube channel that contains high quality translated Bible videos and Hetkinen podcasts.

Bible Ambassadors are volunteers who promote Bible reading in their own environment and among their own contacts, in many ways. SU Finland supports them by giving material, creating contacts, training and organizing meetings.
Head Office

Keskikatu 12 A 6
FIN-45100 Kouvola
Finland

---

---

---

---

Leadership

Chairperson: Miika Auvinen

National Leader: Kirsi Smeds

Editor: Sari Paavola

Bible Coordinator: Anu Vuola

IT and Organisation Secretary: Mikko Paavola
Send a message to Raamatunlukijain Liitto ry (Finland)
Your gift will help us to transform the lives of children in Finland
Religions

Lutheran Church of Finland 69.8 %, Orthodox Church 1.1 %, Other Christian 0.9 %, Other 0.8%, None 27.4 %