Around the world in Sri Lanka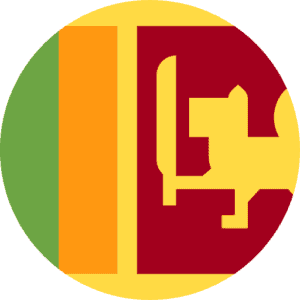 Overview

The ministry of Scripture Union Sri Lanka had its inception in the year 1967, and in 2017 SU Sri Lanka, with great pride, celebrated 50 years of ministry. Our mission to 'help children meet with Jesus' comprises Scripture lessons for children aged 5-18. SU Sri Lanka conducts devotions in twelve schools during a week and works closely with Churches to conduct Vacation Bible School programs. Residential camps and one day camps are held annually for children from diverse ethnic, religious, and economic backgrounds. The partnership of SU Sri Lanka with schools and churches helps to foster interfaith communal harmony in a multi-ethnic and multi-religious country.

At present as Sri Lanka is gradually recovering from the blows of the 2019 Easter Sunday terrorist attacks, the impact of Covid 19 pandemic and the effects of the recent economic and political crisis, Scripture Union Sri Lanka has been able to work through these challenges and reach out to people in need with the Good News of Salvation, Love and Hope in the Lord Jesus Christ.
SU Sri Lanka has adapted new methodologies according to the given circumstances and has reached out to children, youth, adults, and families through in-person and online programs conducted on daily, weekly and monthly basis.

SU's resource base is comprised of three full-time workers and volunteers who shoulder the responsibility of planting the Word of God in the lives of these people and is governed and guided by a board of directors, comprising of a chairman and 8 council members.
Head Office

Scripture Union Sri Lanka
Cinnamon Garden Baptist Church
DPS Building, No.120
Dharmapala Mawatha
Colombo 07
Sri Lanka

---

---

Leadership

Chairman: Devsiri Peiris

General Secretary: Mr Jeevakumaran Chandrasekera

Staff

Administration Secretary: Manori Peiris

Field Staff (Tamil Ministry): Timothy Nagendra

Field Staff (part-time): Asha Fernando
Send a message to Scripture Union Sri Lanka
Your gift will help us to transform the lives of children in Sri Lanka
Religions

Buddhist 69.1%, Muslim 7.6%, Hindu 7.1%, Christian 6.2%, Unspecified 10%