Around the world in Jamaica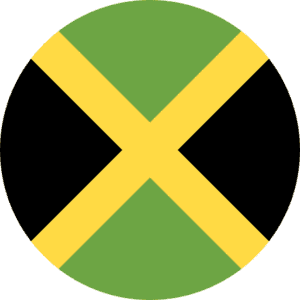 Overview

Scripture Union (SU) began its work in Jamaica in 1910 out of visits made by William Copeland from England. The first Scripture Union Committee was established in 1954.

The Inter-School/Inter-Varsity Christian Fellowship (IS/IVCF) was introduced to Jamaica in 1948 when Canadian staff worker Cathy Nicoll established groups at the University of the West Indies, Mona, and at six secondary schools in Kingston.

After years of effective ministry in Jamaica and many other Caribbean territories, in 1980 IS/IVCF and SU merged and thereafter became known as Students Christian Fellowship and Scripture Union (SCFSU).

The Organization is administered by a General Secretary who is held accountable by a Board of Directors, which delegates several areas of its activity to sub-committees. At the Regional Level (Eastern, Western and Central), the affairs of the Organization are administered by Field Officers called Staff Workers with the assistance of office staff and the guidance of Area Committees.

The major arm of the organization is the volunteer arm provided mainly by over 200 teacher volunteers known as Staff Advisors (formerly called Sponsors) at the secondary level as well as friends of the movement in areas including camps and conferences.

There are over 220 SCFSU groups; 26 tertiary institutions (UCCF) including universities, teachers training and other college level institutions, community colleges and schools of nursing and over 200 groups in the secondary schools (ISCF) of Jamaica.
Head Office

PO Box 5405
Kingston 6
Jamaica W.I.

---

---

Leadership

Chairperson: Leighton Pusey

Interim National Director: Paul Lewis

Senior Administrator: Vacant

Accountant: Rojhaun Spencer

Asst Administrator Central Region: Margarett Goodison

Field Workers

UCCF Staff Worker: Paul Lewis

Western Region ISCF Staff Worker: Teisha Nelson-Watson

Central Region ISCF Staff Worker: Rev. Lillanie Richards-Miller

Eastern Region Staff Worker: Latavia Henry-Campbell

Eastern Region Staff Worker: Canace Morgan
Send a message to Students Christian Fellowship & Scripture Union Jamaica
Your gift will help us to transform the lives of children in Jamaica
Religions

Protestant 62.5%, Roman Catholic 2.6%, Other or Unspecified 14.2%, None 20.9%