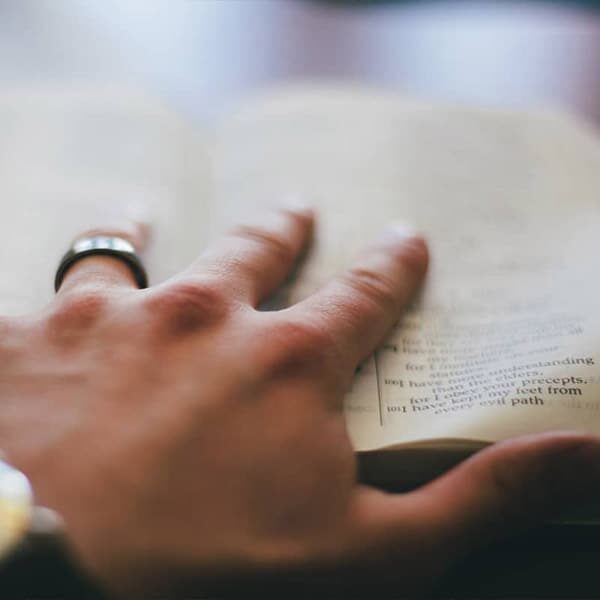 "I got to know a woman in one of our restricted countries where it is against the law to share the Christian faith with children under 18. Her story shows how God can work even in the most difficult situations.
The woman had two sisters, so there were just three daughters in the family. In this society it's very important to have sons, so her father was unhappy. The three sisters were sent to a school of another faith in the village. But one of them became interested in Christianity because, in the past, there had been Christians living in the village who had run away after being persecuted. The girl became curious about churches and what they were like.
She rebelled against her family's faith because women were supressed by it. They had a radio and she discovered that for one hour every day, there was a Christian radio programme which she could listen to. In secret she learned about the Christian faith, about Jesus and how men and women were equal in the church. She decided to become a Christian when she was 12 or 13 years old. She found out that there was a church in a nearby city and she told her parents she would only marry a man from that city. The parents found a man from the city who she married.
After moving to the city, she asked her husband if they could go to church once a year. Her husband wanted to please her, so he agreed.
The first visit was like heaven to her – her husband didn't want to go again, but she began to go regularly to church and built friendships with people there. When she had children, she read the Bible to them secretly. Through reading the Bible she began to understand more, and then she found a more evangelical church that seemed to reflect the Bible's teaching more accurately.
It was here that I met her and invited her to join a women's meeting held in the church. By now she had three children. She read the Bible to the children while her husband was at work. Her hope was that her whole family would become Christians. Her two older children became Christians and they started to worship together at home.
Now, she continues to read the Bible with her children with the help of Scripture Union notes – but her children are still not permitted to attend church.
I am so touched by her faith. She told her husband she wouldn't give up her faith even if he divorced her. She is so faithful and hopes her children will be able to attend church when they grow up."