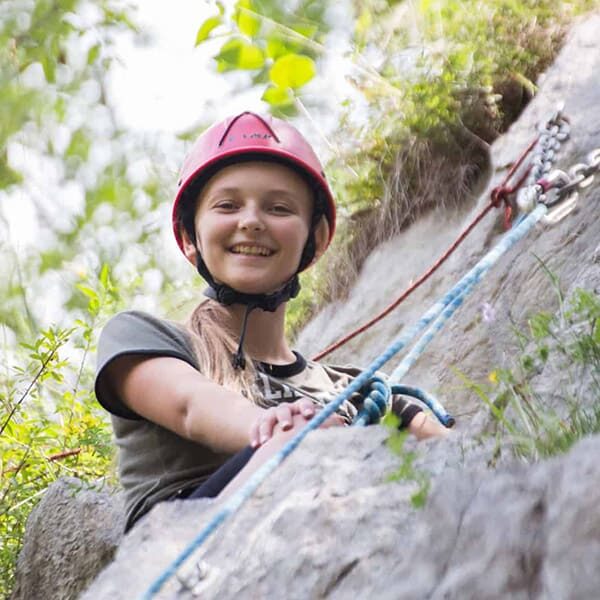 Creation is God's oldest book according to the director of an outdoor education program for young people based in Croatia. And whether it's tests of courage while rock climbing or walking blindfold through the forest, participants are discovering who they are and how God can speak to them through His creation.
Steve Meeker, director of SU Croatia-based Leadership Lab International (LLI) and the leader behind the Schools in Nature program, said, "This program is a chance for young people to step out of their comfort zone and learn about their strengths. We're developing a range of different things; we help with developing trust, team building and enabling students to be socially responsible. They learn from each other's strengths and learn to support one another's weaknesses."
According to Steve, one of the main benefits for young people is getting out of the noise and busyness of life and learning to just 'be'. "Being out in God's creation helps them to experience the awe and wonder of who He is," he said. "I'm amazed at the simplicity of taking people under a starry sky and singing praise songs around a fire, or the 'walk and talk' experience of walking blindfolded as someone leads you through the forest. These are all experiences they will never forget."
This program takes students out of the classroom and into nature, offering a range of outdoor activities, from rock climbing, archery and canoeing to forest walks, wood and bush crafts and team games.
Steve has seen young people changed during their time in Croatia. He said, "There was one little girl who hadn't been out into nature much and we were making debris shelters. She looked at what we were doing and said, 'I'm not touching nature.' Then we gave her some gloves and step by step she began to touch what she'd been robbed of by never coming close to nature. At the end of the week she said, 'I found out I love nature.'"
Learning from God's creation helps young people to appreciate their differences, Steve said,
"When we look at the trees we see that not one is the same, God made this world full of variety. He made everyone unique in his image and it is through our differences that we can work together."