Consider the whole person (Holistic)
We integrate a holistic theology, based on genuine love and concern for justice, into all our ministries as we protect the wellbeing of all children and youth.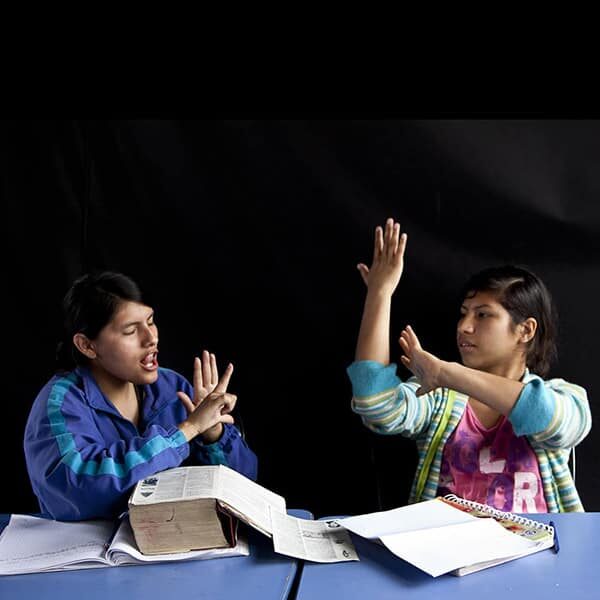 At the annual Survival Week, campers and counsellors communicate only through sign language. For SU Peru this is all part of sharing Christ's love with children and young people who are hearing-impaired. As part of the program, adults teach sign language to children and their families, helping build personal identity and self esteem. This is one example of how SU believes in ministering to the whole person.